What is HR Case Management?
by Emma Laxton on May 17, 2023
HR case management is the process of managing and resolving any query or issue employees and their managers may have that requires HR team involvement. While cases can be relatively simple, about holiday entitlement for example, HR case management usually refers to the handling of more complex 'career events', for example, managing long term sickness, addressing a grievance or assisting with a performance improvement plan.
Cases may be discussed in person, received via email or phone call, or even inputted directly into an HR system. Best practice is to record all case details and the action taken. HR case information may be requested by employees and managers, or by external parties, in Employment Tribunal situations for example.
So that covers the basics of "what is HR case management?", but if you're looking to implement or improve the case management process for your business then there are a few key elements to consider.
The essential elements of an HR case management process
Consistency and Compliance
Along with logging the initial request, an HR case management process usually involves set procedures which must be followed at certain times after a case is raised. This could include sending emails or letters, having meetings and interviewing members of staff. Following a set process consistently means that each employee is treated fairly and equally. The process may also need to adhere to certain laws, for example, the Equality Act. Adherence to these procedures needs to be recorded clearly, ideally creating an audit trail which could be investigated if a case ends in a tribunal. This could involve logging dates e.g., when meetings were held, and uploading documentation such as letters.
Secure Collaboration
The information contained in some cases is highly sensitive. Most employee information, for example holiday entitlement and pay, will already be subject to data protection laws but this becomes even more prominent when dealing with a more complex case such as disciplinary action. Businesses should ensure that access to case information is restricted to authorised individuals only, typically the HR professionals managing the case. We recommend that each case should be assigned to an individual (named) case owner for accountability. Nevertheless, it is likely that others will need to gain access during periods when the main case owner is on holiday or to allow collaboration if the case is complex. A chronological record (audit trail) of who has done what, when, should be kept at all times.
Depending on the structure of your organisation, you may also want line managers to handle their own team's cases as far as possible. We are seeing a growing trend to push HR case management out to the 'frontline' so to speak, but it is essential that this is done with the right support from the central HR team. Good escalation routes, and the right (easy-to-use tools) are essential to ensure this works well.
At Workpro, we offer an optional portal, Workpro Connect, which interacts with the main system to allow line managers the tools and information to manage their cases with collaboration from the HR team.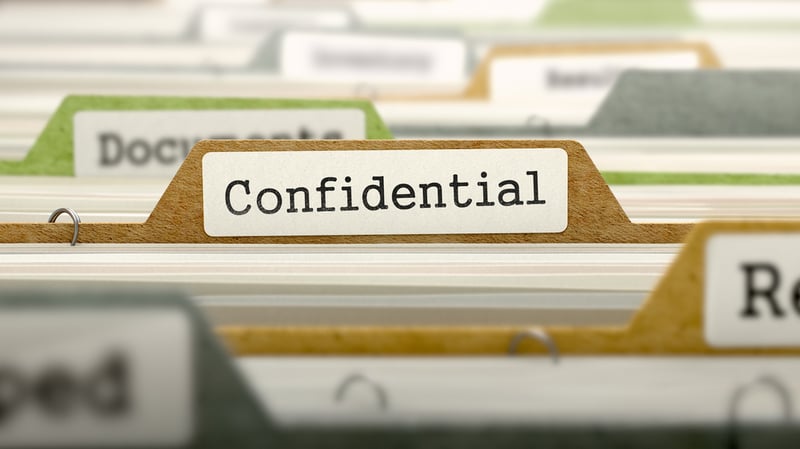 What's the best way to manage HR cases?
Businesses choose various different ways to handle HR case management. Some simple cases like holiday entitlement and contract queries may be handled via a day-to-day HR system. Some businesses use simple tools such as a spreadsheet to track cases and maybe a shared location to store documents.
However, when employee numbers increase, and certainly for complex cases, using HR case management software is a better solution. We find that organisations of around 500 employees or more need a specialist solution.
You can find more information about Workpro's features here.
5 Components of a good HR case management solution
From our experience, there are 5 components that a good HR case management system will have. This is what to look out for when your organisation reaches the stage where a specific HR case management system is required:
A single, online 'repository'

which provides

:

Individual case records capable of storing

'the whole case in one place'

Pre-population of case data to save time - typically integrating with a main HR system
Data fields which can be made mandatory - to capture key information for reporting
Automatically created audit trails of action taken, when and by whom
Secure access to cases wherever your team is but with options to restrict access to authorised users, right down to case level



Document management

that enables you to:

Store all documentation and correspondence against the case record
Collate evidence as required; including physical, digital and in-person communications
Anonymise and/or delete records as needed in line with data protection policies



Workflows

to ensure processes are followed consistently:

In-built HR case types that match the procedural steps you want your staff to follow
Dashboards that clearly show exactly

what needs to be done next, when and by

whom

Automatically created tasks

triggered by timescales or by certain steps in the process



Alerts and reminders

that prompt action by indicating:

If a key data field or step in the process has not been completed
If there are any vulnerabilities or notifications the case handler should be aware of
When a step in the process is approaching a deadline or is overdue
When you have been set a new task so that vital steps are not missed or delayed



Reporting tools

that support:

Root cause and trend analysis
Scheduled or ad-hoc report creation
Real-time performance monitoring
Vital components such as workflows, alerts and reminders are only available through specialised HR Case Management software. Having an HR case management system makes it easy to record, access and crucially report on all of this information in one place. To learn more about HR software vs. spreadsheets take a look at our handy blog.
Please note that an HR case management system is not designed to replace your main HR system. Instead, it is a complementary tool which works alongside your main HR system to ensure HR cases are handled consistently and fairly every time.
You can find out more about Workpro's HR Case Management Solution here.