Why Workpro
Features
Workpro does everything you need, and nothing you don't.
This is case management as it should be.
Integrate with web forms, social media and company systems. Create, edit and save correspondence without leaving the case. All in an intuitive system trusted by some of the UK's leading organisations.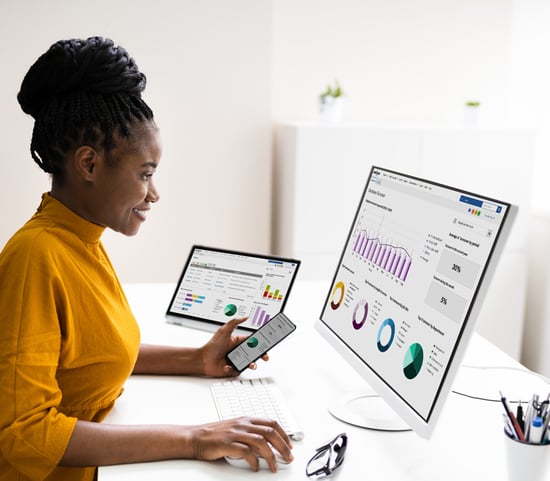 Configurable workflow
Workpro is ready to adapt to almost any process.
Chances are that Workpro will slot straight into your workflow, with almost no configuration. However, it's ready to adapt to almost any need imaginable. You can make some changes yourselves, or ask us to support you.
Case capture
Everything in one place, from web forms to letters.
Everything is in one place, from emails and letters to web forms and social media. Your customer details are pulled in directly, completely avoiding keying errors and duplicate effort. This means managers can manage, while the system moves each case along.
Document management
Work directly in Word – or get a PDF detailing the entire case.
Create and edit Word documents directly from Workpro. Store all incoming and outgoing documents within the case record. Need to easily share all case documents? Create a PDF 'Bundle'. Send and receive emails within Workpro, with option to use your own email domain.
Alerts and reminders
Visually flag targets, deadlines and progress.
Workpro puts targets and deadlines in front of your team, and at the heart of your process. Flag vulnerable customers. See which projects are sitting at green, amber or red. And instantly know if a deadline is looming. Plus, set alerts when tasks are assigned, to make sure they're completed.
Templates
Professional, high-quality letter and email templates promote accuracy, consistency and productivity.
Every case worker using the same high-quality tools. Every detail gathered in precisely the same way. And every letter or email personalised from a pre-approved outline – designed to make sure you stay compliant, and your customers stay fully informed.
Case and task ownership
Named case workers, delegates tasks and detailed reporting.
Set a named case worker for every case in your workflow, then assign manual and process-generated tasks to progress each case to conclusion. This is compliance and customer service in action – flagging up small issues before they become difficult problems.
Reports and analysis
If it's in Workpro, it can be analysed, instantly
If it's in Workpro, it can be analysed, instantly and in-depth. Choose from a library of powerful reports, write your own, or let us build one to precisely fit your needs – from trend analysis to 'cases by category'.
Performance monitoring
KPIs, team allocations, 'done today', 'what's next' and much more.
Everything is there: your performance against KPIs, your team allocations, your 'done today' and your 'what's next'. With complete visibility, you gain complete control. View it your way, or export every data point to Excel for the ultimate flexibility.
Quick and Advanced Search
Search for anything, anywhere – including precedent cases.
A phrase in a Word document. A name or number in a message. A keyword in a web form. Search for anything, and find the information you want – including links to exemplars and precedent cases. After all, why do something perfectly just once?
Security and audit
Restrict who sees what. Track every action. Encrypt everything.
Workpro is GDPR-compliant and so much more. Restrict precisely who sees exactly what. Track every action, from the initial call through to deletions, additions and delegations. Protect everything in the system, encrypted at rest or in transit.
Admin tools
Manage Workpro yourself. Or simply ask us to do it for you.
Workpro lets you manage your own lookup lists, KPIs, user permissions, file management, templates and more – we'll show you how. Or simply ask us to do it for you.
System Integration
Integrate Workpro with existing systems. Or use standalone.
Pull in payroll data, HR details or scanned documents. Integrate with your phone system, single sign-on or two-factor authentication. Workpro works alongside your existing systems using flexible API tools or data feeds - whatever works best for you.
Looking for solution-specific features?
Click on the links below to discover what features Workpro has for your preferred solution.