What features should your complaints management system have?
by Emma Laxton on July 4, 2023
When it comes to complaints management software there isn't a one-size-fits-all solution. Each organisation will have individual needs and be looking to gain different benefits from their system. However, if you have not used a complaints handling system before it can be difficult to know what features are available and how these apply to your business needs.
In this article, we've broken down the main steps typically involved in a complaint management process and highlighted key complaints management system features which can help optimise each step:
Recording Complaints
Tracking Progress
Monitoring and Optimising Service
Learning From Complaints
An exhaustive list of complaint management system features is beyond the scope of this article, but here are some aspects to consider that will help you gain the most from your system.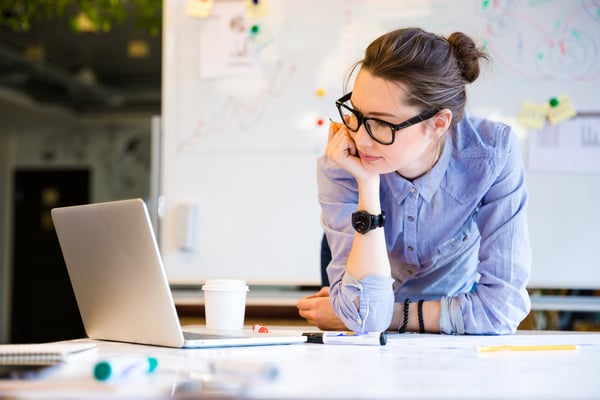 Recording Complaints
Centralised Complaint Tracking
The most basic feature that a complaints management system should have is a single online repository for all information and activity regarding a complaint. This means that every document, email and note logged to a complaint should be held in one secure place, and that records of actions taken, when and by whom, should be automatically created. This is important because it allows you to easily pull information about a complaint, whether it is requested internally or needs to be filed to a regulatory authority.
Important aspects which can make this process more efficient include the ability to integrate with your existing systems, to allow for pre-population of data and avoid duplication, and the ability to support multi-channel inputs so that complaints are recorded effectively regardless of whether they are received via phone, e-mail or another method.
Customer Self-Service Options
The decision to give customers a level of self-service is optional and will depend on the nature of your business and the complaints that you are handling. Introducing self-service options can increase levels of efficiency within your complaints recording and handling processes by reducing the time taken to receive documentation and giving customers real-time updates on their cases without the need for back-and-forth contact with the complaints handling team.
For example, take a look at this case study from the Housing Ombudsman Service to see how introducing Workpro's interactive portal, Workpro Connect, reduced HOS' process of sharing documents with landlords from 2-3 weeks to a few hours, allowing complaints to be resolved quicker and freeing up time for complaints handlers.
Tracking Progress
Priority & Escalation Management Through Workflows
Different complaint types may need different escalation procedures, timescales and priorities as set out in an organisation's complaint policies or even legislation (if you are in the financial services sector for example). Workflow-based solutions can ensure that these policies are followed every time by automatically routing complaints to set teams and creating tasks at set points in time based on case types. Modelling processes in this way ensures every customer journey is handled quickly, fairly, and consistently, regardless of their issue or who they first approach.
Alerts & reminders are important tools which prompt action within this process. These can be set to appear within the system itself or to draw attention to something needing action by sending a notification directly to your e-mail inbox. This mitigates risk by ensuring that policies and procedures are followed correctly every time, and staff are made aware of any sensitivities or vulnerabilities regarding the case.
Another important system feature is the ability to allocate case owners. This ensures accountability for progressing each complaint. This feature should also allow you to re-assign a complaint to another owner. For instance, if a complaint needs to be escalated to another team or if the main case owner is on leave, then the complaint should be able to be picked up by another team member.
Monitoring and Optimising Service
Analytics & Internal Reporting
Analysing complaints data that has been input into the system is important to provide managers with key information. Managers may need to know if any case has stalled or if there are any bottlenecks in the process. They may need to know if a staff member is off sick, or a member of staff is overloaded and re-allocation of cases is required. Finally, they may also need to know if KPIs are being met, and to have data to hand for any regulatory reports.
To visualise this data, your complaints management system can provide a sophisticated level of reporting, from real-time performance monitoring to monthly, annual or ad hoc reporting, giving managers an overview of all complaints-related activity.
Functional Reports for Regulatory Bodies
Complaint management systems can also greatly assist with meeting regulatory complaint reporting obligations if this is necessary for your organisation. All the requisite information and categorisations should already be contained in the system, and your system should allow the latest reports to be easily generated and filed to the regulatory authority.
Learning from Complaints
Root Cause Analysis Assisted By Categorisation Systems
The final important step in the complaints management process is to learn from your complaints. To do this you will need to analyse the causes of complaints and the possible benefits of process or product improvements to eliminate them. A case-centric complaints management system will provide you with a wealth of information on the types of issues your organisation is seeing. This will allow you to identify systemic failures or trends and correct them.
An important feature to look out for in your complaints management system is categorisation of different types of complaints. This can make it easier to form a "knowledge base", for example to highlight a cluster of complaints emanating from one area of the business, individual or geographic location, or to enable staff to access earlier precedent cases that can help them with their current case.
Workpro's complaints management system incorporates these key aspects with a range of other useful features. You can learn more about Workpro's complaints management system here or contact us to arrange a demo.