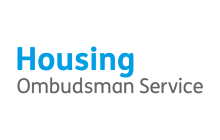 Case Study - Workpro Connect | Self-serve Interactive Case Portal
Workpro Connect & Housing Ombudsman Service
A new interactive case portal has been added to the Housing Ombudsman Service to enable easier communication and collaboration between customers and caseworkers.
A self-serve tool for easy collaboration with a growing customer base.
The Housing Ombudsman Service (HOS) handles complaints about registered providers of social housing. They are independent from the government, but sponsored by the Department for Levelling Up, Housing & Communities – so transparency and consistency are crucial.
After an explosion in demand for formal investigations towards the end of 2020-21, the number of cases coming to the Ombudsman has more than doubled; over 4,000 cases were received for investigation in 2021-22. The team has grown too; from approximately 40 caseworkers to 150 by the end of 2021-22, with further expansions planned during 2022-23.
HOS has a web form for complaints submission, but they recognised a need to extend digital interaction with customers to cope with increased demand on their services.


External file sharing had become messy and complicated
One driver for change were issues around requests for evidence to inform investigations. Local authorities and housing associations were providing ever larger files, mostly by email. Many were too big for the incoming or outcoming e-mail servers, leading to file attachments getting stripped out of correspondence. Caseworkers were also grappling with a myriad of tools set up by landlords to share evidence and information, from drop boxes to numerous SharePoint sites – all requiring separate logins.
To improve efficiency and make the process easier for everyone involved, HOS wanted to create a place online where both landlords and residents could upload and download documents on a case, review the status of their cases with HOS and where they could message caseworkers and respond to messages.


An interactive complaints portal
HOS have used Workpro case management software for over a decade to manage all complaint investigations and enquiries. In 2022, the Workpro team worked with the Housing Ombudsman Service to develop and launch an interactive portal to improve case collaboration with their customers.
The resultant portal provides an online channel for landlords and residents to:
View a list of their open and closed cases
Review case statuses
Upload, exchange and download documents on a case
Respond to tasks and messages.
The new portal integrates directly with HOS' Workpro case management system. HOS case workers can assign tasks to portal users from the main Workpro system. Portal users can view outstanding tasks on their case, action them and mark as complete, or give a reason why they are unable to complete an action. Supporting documents can be uploaded through a drag-and-drop function or directly from a file explorer. Finally, a messages tab allows quick communication between user and HOS caseworker.
The portal provides landlords with a secure, self-service method to provide the information requested by the Ombudsman and ensures HOS can provide the responsive service they aim to give.


Significant efficiency savings
An initial pilot with 13 of their largest landlords proved the value of the system. Workpro UX (User Experience) Designer, Irene Cazaux, carried out user interviews at the end of the pilot to understand what was working well and what people were having difficulties with to inform development.


"One of the landlords said that before the portal it used to take two or three weeks of emailing to share documents and now it just takes a few hours - so they were very happy with it."
Irene Cazaux, Workpro UX Designer.


HOS are now rolling the portal out to more of their landlord customers and ultimately residents as well. With approximately 2000 member landlords and 5 million residents, this represents a significant amount of casework that will be handled through the portal.


Security and accessibility were key considerations during development.
Workpro makes it easy for users to achieve what they need. It's quick and intuitive with minimal training, and has a range of functionality that helps the HOS team save time.
For example, users can view exception reporting in Workpro – these reports highlight important information people are not filling in. Caseworkers can then fix these gaps without being prompted by their managers. Additionally, HOS use the SQL reporting services within Workpro to have regular reports emailed to managers automatically.
Flexibility for new data is important too. When HOS wanted to start recording any issues related to Covid in 2020-21, they were able to add a subcategory in no time at all.
The ability to edit forms throughout the system is also proving extremely useful. The admin area in Workpro gives HOS the freedom to make system changes themselves – from case categories to field names, target dates or user permissions.

Designed for confidence in security
The portal was built from the ground up with information security in mind - keeping all that sensitive and personal information safe was paramount. The Workpro team and HOS undertook strenuous security testing including a Data Protection Impact Assessment and independent penetration testing.
Users can only see cases that the HOS caseworkers assign to them, and data is encrypted at all stages, then destroyed after a pre-determined period as per HOS' document retention policy. A strong password policy and multi-factor authentication are also in place to provide secure user log-in.
Workpro software is provided with UK-based, ISO27001 accredited cloud hosting. Workpro client systems benefit from an advanced 24/7 cyber security monitoring service, state-of-theart physical/network security and full disaster recovery.


"CAS and iomart, their cloud-based provider, have a mind-boggling array of security scans that assure us that everything's going fine."
Chris Harrison, Housing Ombudsman Service.


Designed for ease of use
The portal is designed for non-case workers, with clear, intuitive forms and screens.
Built with accessibility in mind, it is WCAG 2.1 AA compliant, meeting web accessibility guidelines, and it conforms with the UK Government Technology Code of Practice and the Government Digital Services Standard.

Designed to be flexible and scalable
Workpro Connect is a portal module for Workpro case management systems which links external users with caseworkers. It is applicable for any organisation in any sector looking to improve access to their case handling services. Variants are available for Workpro Complaints and Workpro HR case management systems.

Would you like to explore how an interactive case portal could help your business?
Find out more here. Or email us on for a free demo at info@workpro.com
About Housing Ombudsman Service
The Housing Ombudsman Service (HOS) is set up by law to look at complaints about the housing organisations that are registered with us. Their service is free, independent and impartial.

HOS resolve disputes involving the tenants and leaseholders of social landlords (housing associations and local authorities) and their voluntary members. Residents and landlords can contact the Ombudsman at any time for support in helping to resolve a dispute. Their service is funded through annual landlord subscription fees.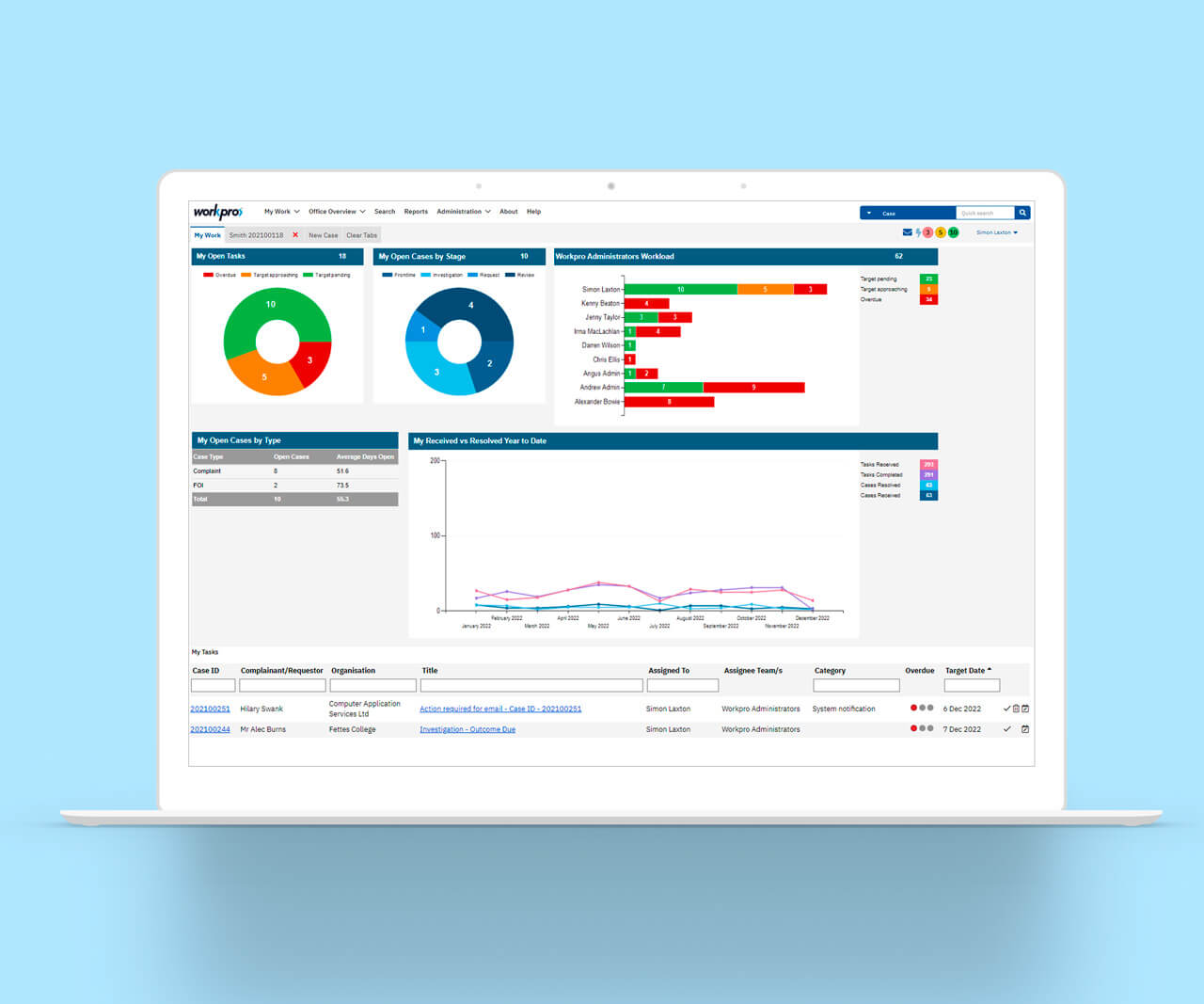 Start Your Success Story
Book a demo with our team to understand how Workpro can bring success to your organization.
Start Your Success Story
Workpro Connect is very simple and the information goes directly from the users, the point of use, into the main Workpro case file, which has saved so much time and effort with landlords"
Chris Harrison, Housing Ombudsman Service.
Ready for a demo?
Contact our sales team