Workpro HR Case Management Brochure For Blue Light Organisations
Get the best case outcomes for uniformed and non-uniformed colleagues
working in emergency services.
Workpro case management software enables your team to track, manage and report all HR cases - including health, absence, grievance, and disciplinary matters - consistently and effectively.
Workpro is specifically developed to meet the demands of HR casework. It is easy to use, cost-effective software, cloud hosted in secure UK based data centres.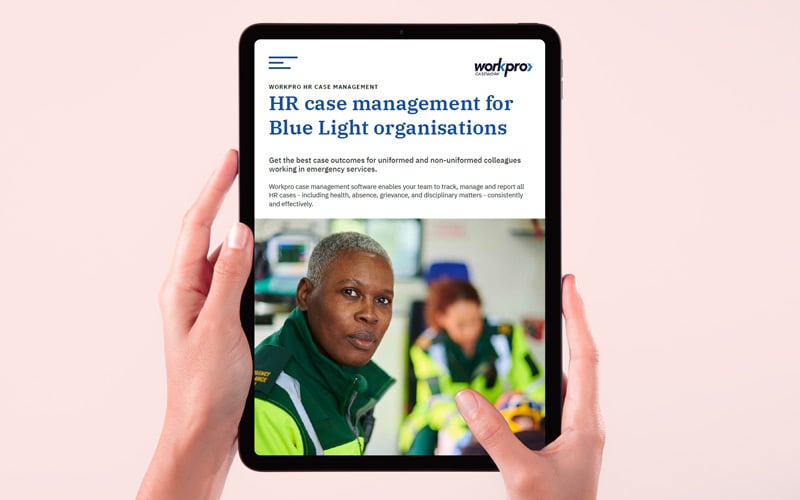 "The team members are absolutely delighted with Workpro. They have picked up using the system brilliantly. It is intuitive and user-friendly and you can easily work through the steps."
"Workpro reporting provides valuable Management Information to the wider business."
" The service provided to the business, as a result, has improved, with easier reporting to line managers on case status for example, as well as reduced turnaround time for case handling."
Ready for a demo?
Contact our sales team