Workpro HR Case Management Brochure
Take management visibility and control of employee issues to a whole new level.
Workpro pulls all HR casework together into one secure, comprehensive system. Workpro works alongside your standard HR payroll system, managing employee issues that need to go through a specific, auditable process.
Workpro HR comes with 24 ready to deploy HR case types, but is also configurable to match your processes and business needs.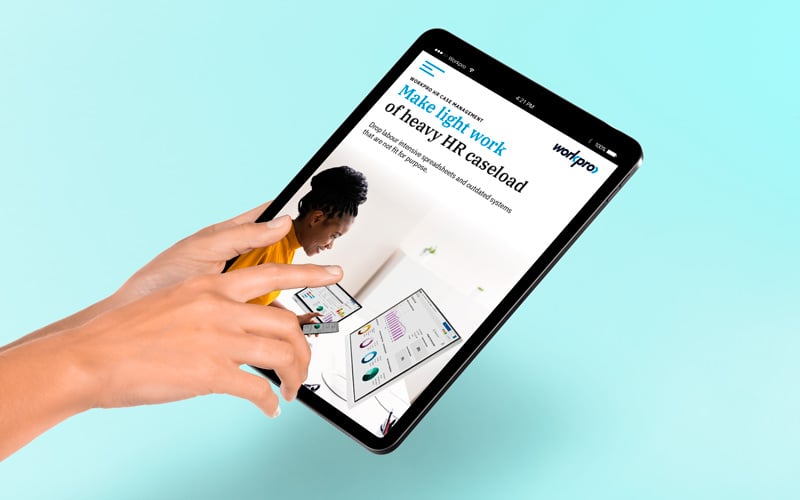 "The team members are absolutely delighted with Workpro. They have picked up using the system brilliantly. It is intuitive and user-friendly and you can easily work through the steps."
"Workpro reporting provides valuable Management Information to the wider business."
" The service provided to the business, as a result, has improved, with easier reporting to line managers on case status for example, as well as reduced turnaround time for case handling."