HR Case Management For The Healthcare And Bluelight Sectors
Track and report all HR cases in one secure system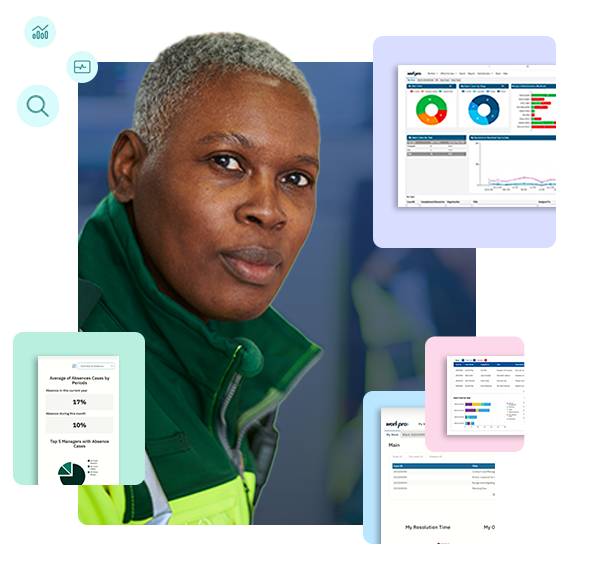 Take Control Of Your HR case management
Your HR team plays an important role in supporting staff when they need it most and protecting the organisation from harm. Learning from case outcomes is also a vital responsibility.
From absence cases to workplace adjustments, grievances to whistleblowing, disciplinary cases to tribunal hearings, our software enables you to track and manage all HR casework in one place.
Benefit from a secure, centralised case management system that prioritises usability and operational efficiency. Workpro provides the flexible toolset needed to stay on top of HR cases.
Or, if you prefer to see more work done by front line managers, Workpro has a module to support them, while enabling oversight and support interventions by your central team where needed.

"Workpro is easy for our team to navigate. The product is also highly customizable, allowing us to reflect how we want our workflows to operate within the system."

"The team members are absolutely delighted with Workpro. They have picked up using the system brilliantly. It is intuitive and user friendly and you can easily work through the steps."

"The Workpro team supported us to make our system as straightforward and simple to use as it can be, yet flexible enough to adapt to our changing business needs."

"Compared to the emails and spreadsheets we had before, Workpro provides us with the order that we need and the focus on enquiries. Ultimately it helps us provide support to our colleagues in the business which is what we are here to do."
Digitalise Your HR Case Management
Smart software that supports your processes
Conventional HR platforms rarely anticipate the needs of professionals operating in heavily-regulated sectors. When cases become complex, relying on spreadsheets and shared mailboxes quickly becomes cumbersome and stressful.
All too often, teams find themselves struggling to gather and retain supporting evidence, or handle cases in a manner that's compliant with the standards set by regulatory bodies like the CQC or the GMC.
Working in multiple locations, including from home, adds another layer of stress – making it hard to access the latest version of case-critical tools or files.
Then there's the struggle of getting your tools to accommodate complex rule sets and case types needed to manage the differing needs of the uniformed and non-uniformed staff, doctors, nurses, porters or paramedics that fall under your purview.
Workpro eliminates all of these problems. Refined using the hands-on experience we've gained while supporting organisations within the NHS, it provides the tools required to manage part and full-time staff across a range of disciplines.
It will help you manage absences, collate evidence for hearings, link connected cases and more - using an intuitive user interface that can sync up with other systems like the NHS's ESR (Electronic Staff Record).
More importantly, Workpro will help you support staff while they face up to increasingly challenging circumstances; improving engagement and allowing you to nurture team members struggling with illness, low morale or other career events.
HR case management software
Eliminate inefficiencies in the handling of HR cases

Track every case and ensure consistent handling

Highlight risks before they become problems

Organise important evidence and keep information secure

Identify trends and analyse root causes for improvement initiatives.
Get up and running quickly
20 configurable HR case types

User dashboards

Alerts and reminders

Letter and email templates
Standard reports library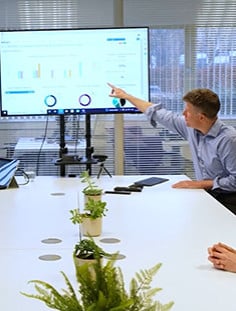 See our software in action
Book a product overview and find out why HR professionals love our cloud-based HR case management software.
Case Capture
Quickly record all case details, however they come in - email, letter, web, phone, text or via our optional Workpro Connect portal.
Case Capture
20 Configurable HR Case Types
'Ready to go' HR workflows guide users through the correct process. Configurable to match your policies.
20 Configurable HR Case Types
Document Management
Store all documentation in the case record and easily bundle it for sharing. Optional PDF editing and redaction.
Document Management
Alerts & Reminders
Highly visible alerts, reminders and tasks drive action, while any vulnerabilities or risks are flagged.
Alerts & Reminders
Auto-populated Templates
Email and letter templates are auto-populated with case data, with seamless MS Word integration.
Auto-populated Templates
Case & Task Ownership
Allocate and reassign case owners for full accountability. Tasks can be manually or system-generated.
Case & Task Ownership
Reporting & Analysis
Built-in standard reports library and flexible report writing tools. Well categorised data ensures accurate, meaningful reporting.
Reporting & Analysis
Performance Monitoring
Track casework using comprehensive dashboards, case and task views, with any issues highlighted.
Performance Monitoring
Quick and Advanced Search
Everything is searchable, down to document level, with flexible filtering. Linked Case or Precedent Case tags.
Quick and Advanced Search
Access & Audit
Authorised access only, with case-level restrictions. Full audit trail. Data encryption. Single sign-on option. UK based, ISO 27001 data centres.
Access & Audit
User Admin Tools
Key system elements are maintainable by authorised administrators. e.g. lookup lists, fields, user permissions.
User Admin Tools
Data Protection
The integral file management utility lets you manage data and records according to data protection policies.
Data Protection
Used and trusted globally
"It has been such a smooth transition from scoping, through training to launch. The system has been so well received by our case handlers. And any snagging, which there inevitably is, has been dealt with in a timely manner. It's a big thumbs up from me!"
Stephanie Dunn, HR People Services Manager, TSB Bank.