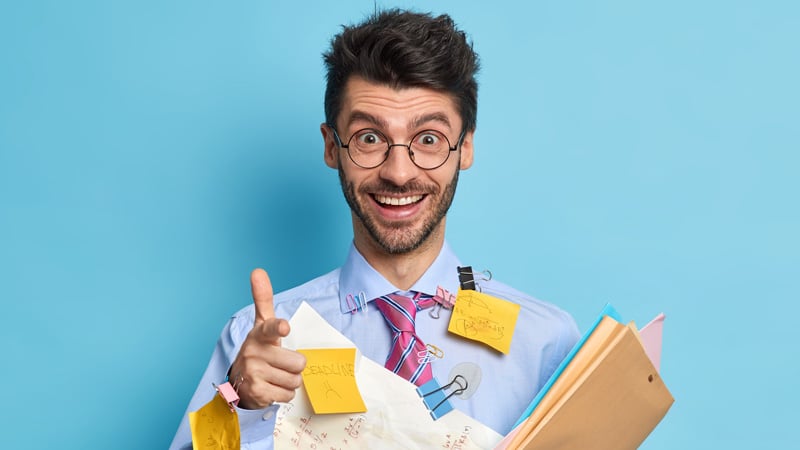 Location: Edinburgh/hybrid
Salary: £45,000 to 48,000
Summary
Join the Workpro Implementation Team to deliver and support our market-leading case management product. As the Workpro Project Team Lead, you will be involved in all aspects of Workpro projects, including onboarding new customers and delivering change projects to existing customers. The role requires a combination of technical skills and knowledge, and the ability to communicate effectively with all stakeholders to deliver a quality solution.

Duties
Day-to-day you'll be involved with a wide range of activities which might include:
Planning, monitoring and leading onboarding and change projects to ensure they are delivered on time, in budget, in scope and of a high quality
Managing the assigned workload effectively and ensuring projects are delivered in line with team priorities
Facilitating and chairing project meetings to ensure project delivery is achieved
Effectively managing external and internal relationships and communications
Monitoring and reporting progress, and escalating issues and risks quickly and efficiently to prevent slippage on the plan
Working with customers to understand and document their requirements
Working with the team to design solutions that meet customer requirements
Providing demos and walkthroughs of Workpro to prospects and customers
Delivering training to customers
Creating documentation, such as onboarding documents, project checklist, specifications, release notes
Out of hours, working will occasionally be necessary to support customer deployments.
We have a rota system where you'll be able to gain extra days holiday in return for working evenings and weekends.
You may be required to travel to visit customer sites.
Company Benefits
Develop your career in an established software company, with a structured career plan offering the chance for annual progression
Own a stake in the company (after 6 months you will have an opportunity to own shares in the company)
Profit-share scheme (available to all employees through our ownership structure)
Work-life balance - flexible hours
Complimentary tea, coffee, fruit, and biscuits, when in the office
Hybrid working approach
Excellent office location on the Heriot-Watt campus, with reduced rates for sports facilities within the university, and free parking, for those wishing to use it
Company pension scheme
Long-term sickness cover
Cycle-to-work scheme

The Role
Skills and experience
The ideal candidate will have a blend of project management and business analyst skills.
Proven track record of project management and timely delivery of projects
System design and implementation, preferably of workflow-related applications, such as case management systems
Leading multiple projects across cross-functional teams, maintaining a holistic view to manage available resources and project dependencies
Working closely with developers to ensure the solutions delivered to satisfy the requirements
Managing expectations and minimising scope creep
Monitoring project progress, and escalating issues as appropriate
Developing and evolving business processes to be streamlined, effective and efficient
Gathering and documenting customer requirements
Delivering training, in-person or online
In addition:
You enjoy meeting people and have an aptitude for building a rapport with customers and colleagues, so you can work collaboratively and meet shared objectives
You thrive in a busy project environment, delivering to tight deadlines and facing tough challenges with energy and enthusiasm
You have good problem-solving skills and can facilitate problem-solving and collaboration within and across teams
You have a professional attitude and approach
You are a confident communicator with excellent written and verbal communication skills
You work well with others in a team

What is CAS?
CAS is an employee-owned software company, with all permanent staff having the opportunity to own shares. The working atmosphere is collaborative, and the office is welcoming. At the same time, we take our work seriously and have ambitions for the company to grow: we have expanded customer numbers from 12 to more than 50 in the last 5 years.
CAS is also Scotland's first software house, coming into existence as part of Heriot-Watt University in 1969. We celebrated our 50th birthday in 2019!
CAS is based on the Heriot-Watt Research Park to the West of Edinburgh.


About our Culture
CAS is a product-based company
We proudly own and develop Workpro. Unlike in other companies or roles, where you would complete a project, but then never see whether your work was useful and successful, here at CAS, we have the incredible opportunity to see how Workpro improves things for our customers, and how we change their lives for the better. We work closely with them to understand their pain points and frustrations and help them overcome them. As employee-owners, Workpro belongs to the team and the team takes pride in making it better for all – customers and staff alike.
We use innovation and creativity to find ways to improve and enhance our product and to gradually advance it to the latest technologies, keeping our jobs interesting, challenging and our skills fresh.
We also continue to support the legacy parts of the system and work with both older and newer technologies to maintain and, where possible, develop and extend it.
We take ownership and pride in what we do. We recognise that when things work well it is because of excellent contributions from the team. When something works less well we take responsibility for this and work together to fix it.
We work for the future, recognising that the work we do now, and may still be serving customers in 10 or more years.
CAS is a small company
The company has a family feel and the team are supportive of each other.
We don't have a dedicated support team and therefore spend a small part of our time solving problems for customers and fixing bugs. The rest of the time we develop new features and improve the product.
We organise team events regularly (our aim is one a month), and we encourage teams to have coffee breaks (online) or even play short games.
We encourage you to develop your technical skills, but opportunities for promotion to management roles don't come up often, as staff tend to stay in their roles for a long time.
A professional environment
We are careful and considerate in our work and develop our code in a way that protects customers and is considerate of the long future of Workpro.
We design implementations before we code them.
We write technical documentation to support our code.
We work as a team and with our teammates rather than on our own tasks.
We never copy and paste code that we don't take time to first understand.
We acknowledge that bugs are expensive and we do our best to develop without bugs.
A learning environment
We provide time and resources for training.
We give bonuses and promotions to people who learn the right skills.
We have a structured learning and development path to support technical growth, from graduate to software architect.
We look for developers who want to continue to develop and hone their skills, not just to stick with comfortable technologies.
We enjoy learning and developing our understanding of both older and newer technologies.
Team environment
We always work as a team. We define our team strategies together and everyone plays their part to benefit the whole team.
We respect and listen to each other.
We consider the contributions and ideas of all, regardless of their level.
We put the team's needs above our own ambitions.
Flexible, remote-working environment
We work from home, but we can choose to use the office.
Our core hours are from 10:00 to 16:00. You can fit your working pattern around this.
We support flexible working: for example, some of the teamwork compressed hours.
We allow people to work abroad for short periods of time (assuming they have a suitable environment), enabling them to extend their trips and enjoy for longer a place, family or similar.
Why do we love to work at CAS?